For followers of the indoor game in Australia the sight of Fogarty proudly waving the Aboriginal flag upon the conclusion of another victory has become ubiquitous, and it's something that the engaging attacker is hoping to repeat at the 2016 edition of the World Cup.
"Whenever I go overseas and represent Australia I am representing my people, the Aboriginal people of Australia," Fogarty said.
"I am very proud of my colours of red, black and yellow as well as pulling on the Australian jersey and representing my country. So any chance I get to promote my people I will."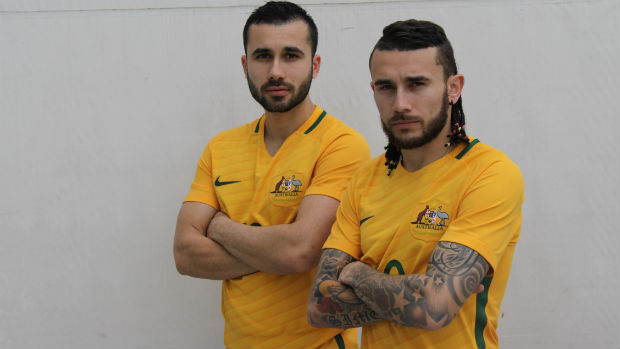 It's a personal crusade for Fogarty who wants to utilise his unique brand of skills to inspire future international stars from indigenous backgrounds.
"I hope that they will get involved in the sport," he revealed.
"My body shape and physical attributes are common in Aboriginal people and we have a lot of sporting talent so if I can do it, and the veteran and legend Lachlan Wright can do it, then there is no reason for the young kids to not get involved and follow in our careers.
"I want to show the young kids in Australia, especially in remote areas, that there is more to look forward to than what they have seen or have experienced in life so far.
"There is a lot more to life and you can get out of any trouble that you may be in. If I can hopefully lead some kids away from damaged futures, then I would be happy."
Fogarty is a content man these days with his off-court personal life seeing him set for fatherhood for the first time, and he already has plans for his offspring to follow in some famous footsteps.
"I have found the love of my life in Corinne who is expecting twin baby girls in the near future," he said.
"If they can follow in the footsteps of my cousin Kyah Simon [Matildas international star] then I would be extremely happy! Corinne used to be a swimmer and play netball and she wants the girls to do that but I will push them towards football for sure!"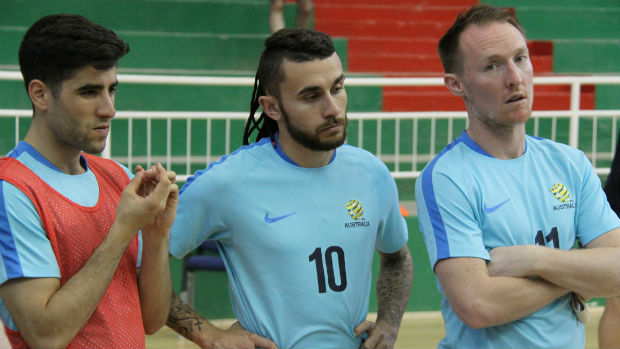 Before that there is the none too small matter of a FIFA Futsal World Cup to concentrate on and Fogarty is adamant that the player you will see take on the World's best this time around is a far different beast than the one that took to the court in Thailand four years ago.
"I've definitely got smarter and my knowledge of the game as improved," he said. "It's helped that Knighty [Steven Knight, former Futsalroos Coach] has come to my club Inner West Magic. My passing game has improved as well and I make less mistakes then I used to.
"When it comes to the game I don't go out there specifically looking to create something, if it happens, it happens. If I have the time and space it tends to come naturally to me rather than as a process.
"I want to see an improvement in my game. I want to play three strong games, especially against Brazil, and show to myself and prove to myself that I have the talent to play against the best teams in the world then I will be happy."
This article was originally published at: http://www.footballaustralia.com.au/article/futsalroo-daniel-fogarty-aims-to-inspire-aboriginal-talent/1vur9w0muy4r514wz8mq4zszfy.