"It really is the hardest possible test for the players," Head Coach Rob Varela commented.
"In saying that it's up to them to seize their moment, not be overawed, and go out onto the court and show the Futsal World that we can compete at this level.
"Clearly it will be a tough task. Their roster is like a roll-call of some of the best players in the World but we will use this as a motivation for our players. In any sport you want to test yourself against the best that the sport has to offer and we have that opportunity here. We will give it our best and hopefully do Australian Futsal proud."
The Futsalroos got their FIFA Futsal World Cup campaign off to the best possible start with a 3-2 win over Mozambique in their opening match of the competition thanks to goals from Jonathan Barrientos, Adam Cooper and Greg Giovenali and the team is looking forward to the challenge.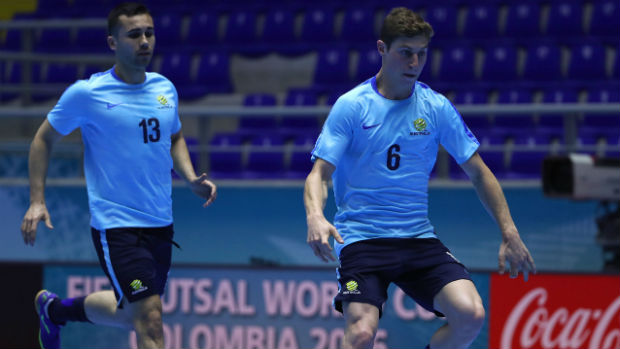 "We are all excited about the prospect of lining up against Brazil," Captain Greg Giovenali commented. "They have been the benchmark team in the competition for as long as I can remember and to play them at a FIFA Futsal World Cup is a dream come true for us.
"We know all about their quality and what they have to offer but we are confident that we have what it takes to mix it with them on the day. Of course it will be a mammoth task for us but if we came here to make history and this is part of that journey. You have to prove yourself against the best if you want to succeed."
Brazil began the defence of the trophy they won in 2012 with a 3-1 win over Ukraine in Pool D's other fixture with Falcao, widely renowned as the finest exponent the game has ever seen, on the score-sheet. The superstar will create FIFA Futsal World Cup history of his own when he takes the court against Australia by becoming the most-capped player at FIFA World Cup Finals.
The fixture will be Falcao's 32nd FIFA World Cup match and, heading into the fixture, he currently has 39 goals, four behind the all-time record held by his countryman Manoel Tobias.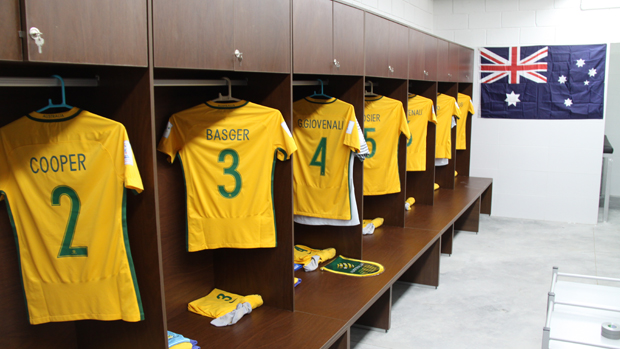 FUTSALROOS SQUAD
1. Angelo KONSTANTINOU, 2. Adam COOPER, 3. Jarrod BASGER, 4. Gregory GIOVENALI, 5. Blake ROSIER, 6. Wade GIOVENALI, 7. Tobias SEETO, 8. Jonathan BARRIENTOS, 9. Christopher ZEBALLOS, 10. Daniel FOGARTY, 11. Dean LOCKHART, 12. Roberto MAIORANA, 13. Shervin KESHAVARZ ADELI, 14. Peter SPATHIS
BROADCAST DETAILS
Australia v Brazil is Live on SBS TV and Optus Sport on Thursday 15th September, coverage starts at 8.50am 
This article was originally published at: http://www.footballaustralia.com.au/article/world-cup-preview-futsalroos-v-brazil/1qwifqbxg86m1edtrrz0avg89.